Saw this tweet.
The @attentiontoken is now also available on the Binance Smart Chain (BSC), enabling holders to participate in the emerging DeFi ecosystem. https://t.co/Ms9F6ibMRC

— Brave Software (@brave) March 19, 2021
Fees for ERC20 token was getting too expensive anyways, I needed an alternative.
I found BEP20 version of Basic Attention Token on Trust Wallet, so I've turned it on.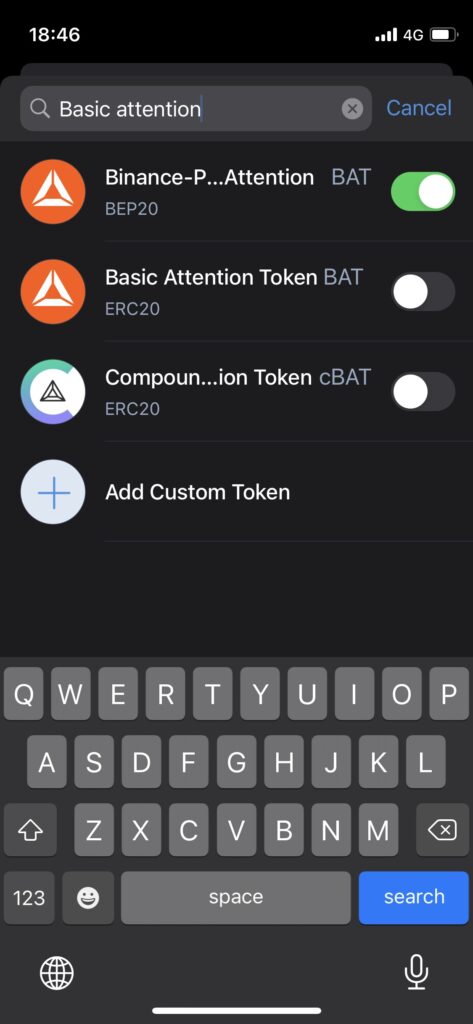 Now, I just need to configure the brave browser wallet on my Mac to point to Binance Smart Chain.